Flowsort in Action
Flowsort in Action
Welcome to Flowsort in Action, where we showcase the success stories, projects, and animations of Flowsort. We specialize in providing cutting-edge solutions for your sorting needs, using innovative technology designed to streamline processes and increase efficiency while ensuring the highest levels of accuracy and precision.
Our success stories demonstrate how we've helped businesses of all sizes achieve their goals. From small startups to Fortune 500 companies, Flowsort has a proven track record of success. Our team of experts works closely with each client to develop customized solutions that meet their unique needs and challenges.
Our projects span a wide range of industries, including food and beverage, pharmaceuticals, plastics, and more. Our animations demonstrate how our technology works in real-world scenarios, showcasing the speed, accuracy, and precision of our sorting systems.
At Flowsort, we're committed to providing our clients with the best possible service and solutions. Explore Flowsort in Action to see how our technology can help your business succeed.
Cover Story Logistics Tech Europe Magazin
Flowsort is one of the "Top 10 Warehouse Automation Solutions Providers" by the magazine Logistics Tech Outlook Europe! 🏆
In the coverstory of the magazine Till Zupancic and Eric Willems explain the idea behind Flowsort, its technology and advantages as well as why FATH GmbH and Flowsort are a good combination.
A recent case study on the integration of Flowsort by Dutch systems integrator TBWB at German express and healthcare logistics provider trans-o-flex completes the story.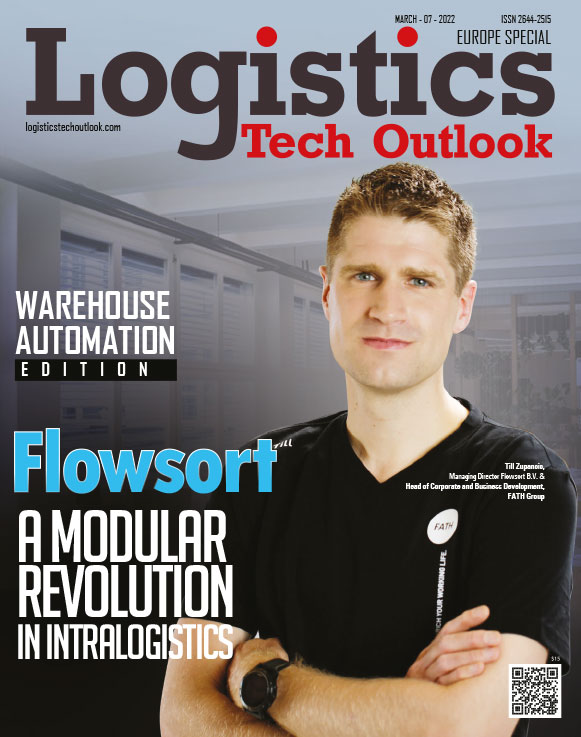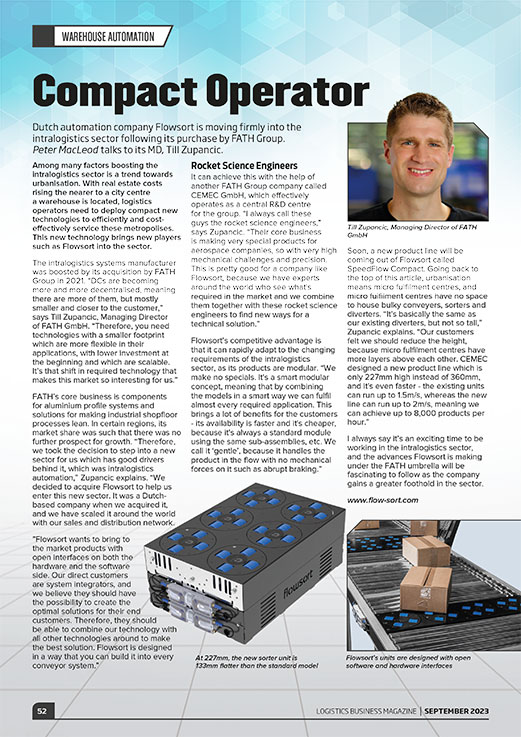 Experience the Future of Intralogistics with Flowsort: A New Era Begins!
Flowsort, now a proud member of the FATH Group, is ushering in a revolution in intralogistics. As the world embraces urbanization and compact solutions become paramount, Flowsort's modular, adaptable technology is leading the charge.
With innovative products like the SpeedFlow Compact, designed for micro fulfillment centers, and a commitment to open interfaces, Flowsort is at the forefront of change in the industry. Join us on this thrilling journey into the future of intralogistics.